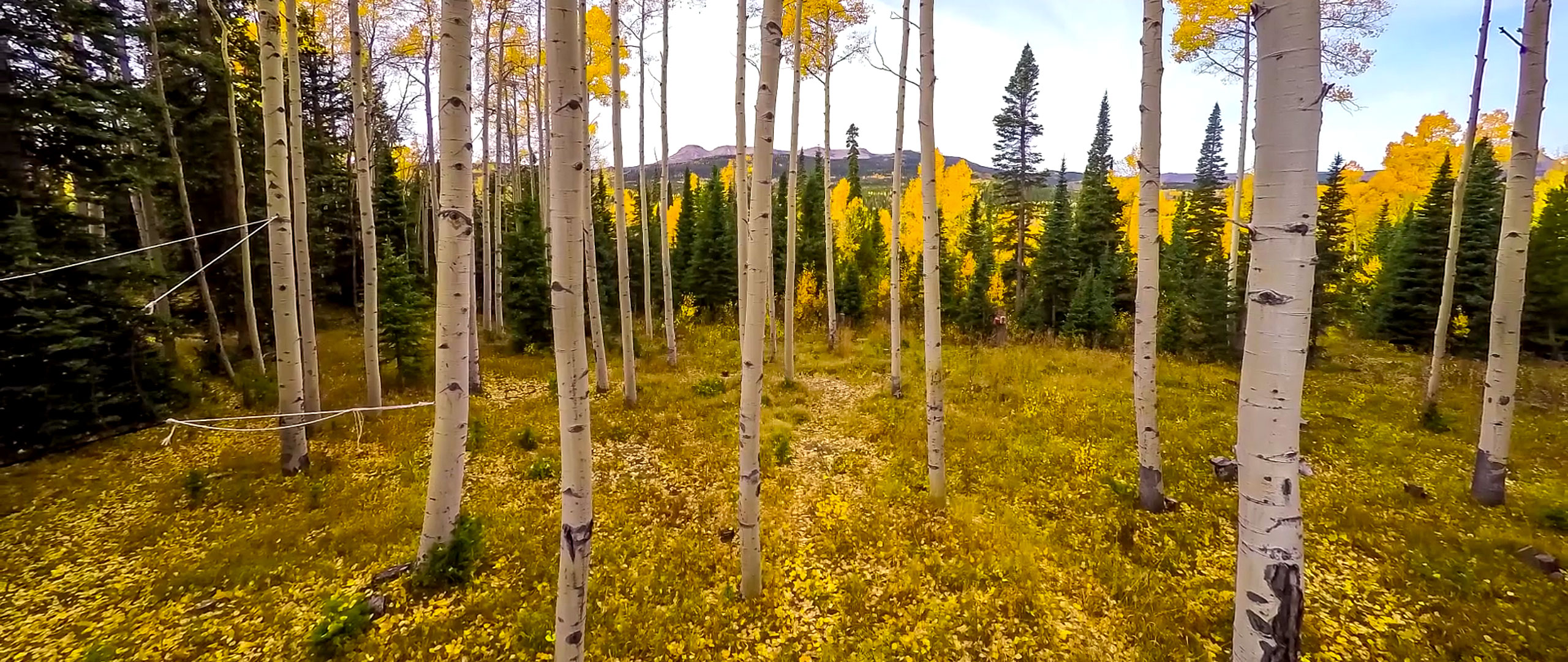 ABOUT THE RANCHES
Highlights and Area Information
The Ranches at Five Pine Mesa is a private, gated Mountain Ranch and Wilderness Recreation community of ten individual ranches bordered by over a million acres of the Routt National Forest. Sequestered along a beautiful Alpine ridge amidst 1,200 acres of stunning Rocky Mountain High ranch land, the ranches are based in the mountainous upper reaches of the desirable Yampa River Valley, amidst the lush, forested foothills of Western Colorado's iconic Flat Top Mountain. The unique setting of these ten ranches allows each ranch owner immediate access into the pristine wilds of the 235,000-acre Flat Tops Wilderness Area (the second largest Wilderness Area in Colorado) which is a prime recreation area comprised of numerous aqua blue, high-alpine lakes, emerald green mesas, abundant wildlife, and other stunning geological features and Colorado landmarks that beg to be explored.
The Landscape
The individual ranch properties are situated amidst a rolling terrain with a mix of healthy spruce and lodgepole pines, along with mature aspen groves. The ground cover is a mixture of native high elevation grasses and sagebrush, which is also characteristic of the Upper Yampa Valley region and its large agricultural ranches and lush irrigated hay meadows and open sagebrush steppe landscapes with timbered side drainages along the rivers and reaching up into the foothills and ever higher Alpine terrain.
Nearby Towns, Travel and Services
Located just 9 miles from the small rural township of Toponos, in western Routt County, in the coveted Upper Yampa River Valley of Northwestern Colorado, the ranch community is only 35 miles from the world class skiing and amenities of Vail Valley to the south – and Steamboat Springs just 40 miles to the north. The agricultural town of Yampa with its basic amenities is a short drive up the road. Commercial air service, jet accessible airport and FBO, and more extensive amenities are readily available in nearby Vail Valley. The property is accessed from State Highway 131 and County Road 3, traversing up Porcupine Ridge to the elevated plateau of Five Pines Mesa.
An Alpine Ranch Community With A Colorado Mountain Lifestyle
Because of its ecologically rich and diverse Alpine Wilderness setting, owners enjoy instant access to hiking, fishing, horseback riding, ATV and mountain biking trails, excellent elk and deer hunting, and great camping and climbing spots all over the Flat Tops Wilderness Area. A full range of Colorado high country wildlife can also be experienced.
Climate
The ranch climate is a typical Western Colorado Alpine climate with generally beautiful, mild, dry summer temperatures in the 70's and late spring and fall temperatures in the 40's-60's. Annual precipitation is 15-20 inches per year. February is the driest month and August is the wettest. This elevation is also characterized by the general cold, clear Rocky Mountain Winter with generous, sparkling, dry snowfalls. Snow cover is generally 100+ inches December thru April. Winter drive-in access is possible, but needs to be pre-arranged with our ranch caretaker.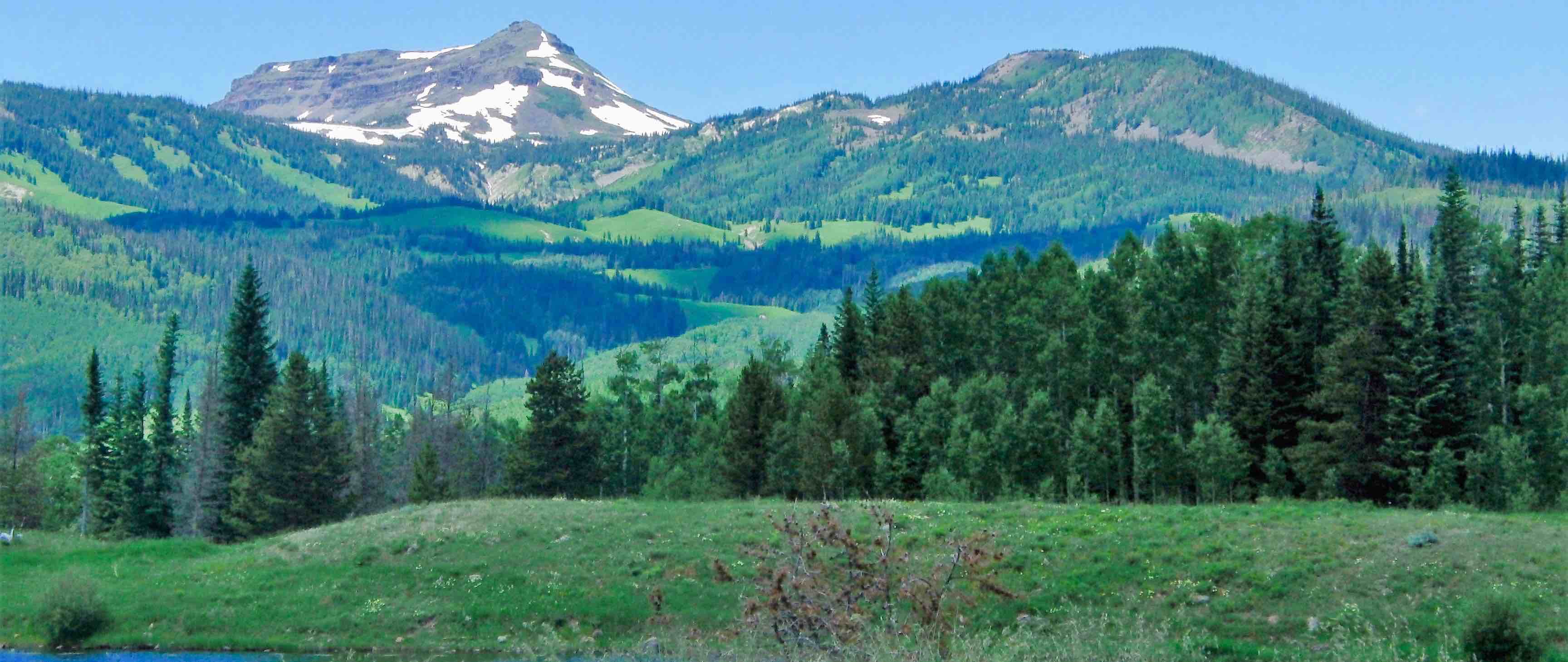 Owner Membership Benefits and Amenities

Membership in the Five Pines Mesa association, provides owners with additional resources and a working philosophy of smart, economical ranch management.  Five Pines Mesa is structured similar to an HOA and provides shared amenities to member-owners, including a 53-acre central parcel that is owned by the association and has a shared barn with a workshop, storage loft and manager's apartment. The common parcel also features a well-appointed 1,378 square foot log guest cabin that overlooks a private pond and can accommodate owners and their guests. The HOA employs a full-time manager/caretaker who performs interior road and fence maintenance, home monitoring and maintenance, as well as general coordination of ranch activities and winter access via snow machine.
For more detailed information on association member amenities, please visit the amenities page.