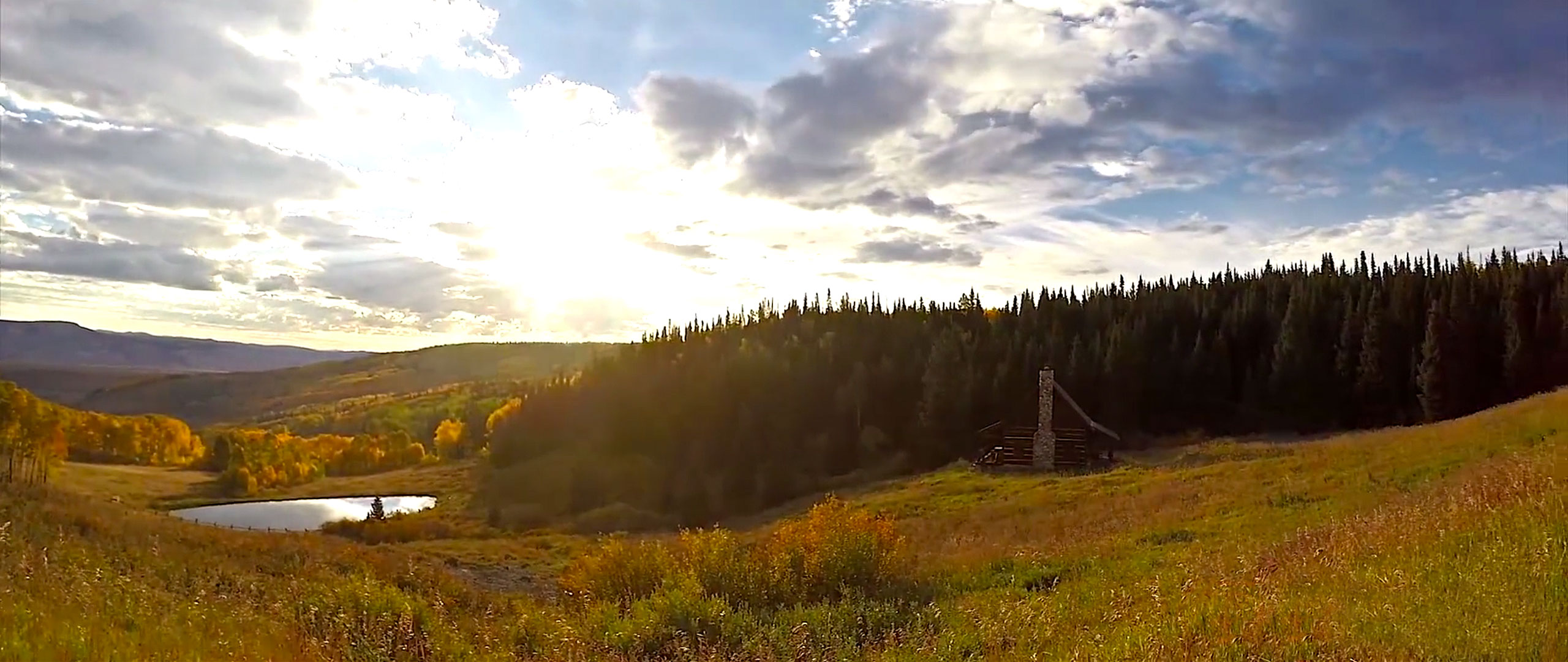 Shared Ranch Amenities
The Essential Amenities You Need For Mountain Ranch Living

The owners at RFPM value each other's privacy, solitude and security – but also understand that mountain ranch living requires real Western ranch experience, knowledge of the local area and resources, and proven expertise in the care and maintenance of a vast ranch property in the high country of Western Colorado. That's why membership in the owner's association includes the year-round services of our dedicated, full-time ranch manager.  The ranch manager lives and works at our 53 acre ranch headquarters and serves the needs of all ranch owners with overall ranch facilities management and all operations at the Ranch Headquarters.
Owner member amenities also include our beautifully appointed owner's guest cabin, our common area pond and horse pasture, our well-equipped barn and horse facility, and all the vehicles, tools and equipment needed to keep a Western ranch running all year long, in all kinds of weather. The 53 acre common parcel gives owners a central to enjoy a tranquil pond for canoeing, fishing, other water activities.  For equestrians, there is also a 5-acre fenced horse pasture adjacent to the ranch barn with 4 horse stalls and stocked with a tack room and other equestrian supplies.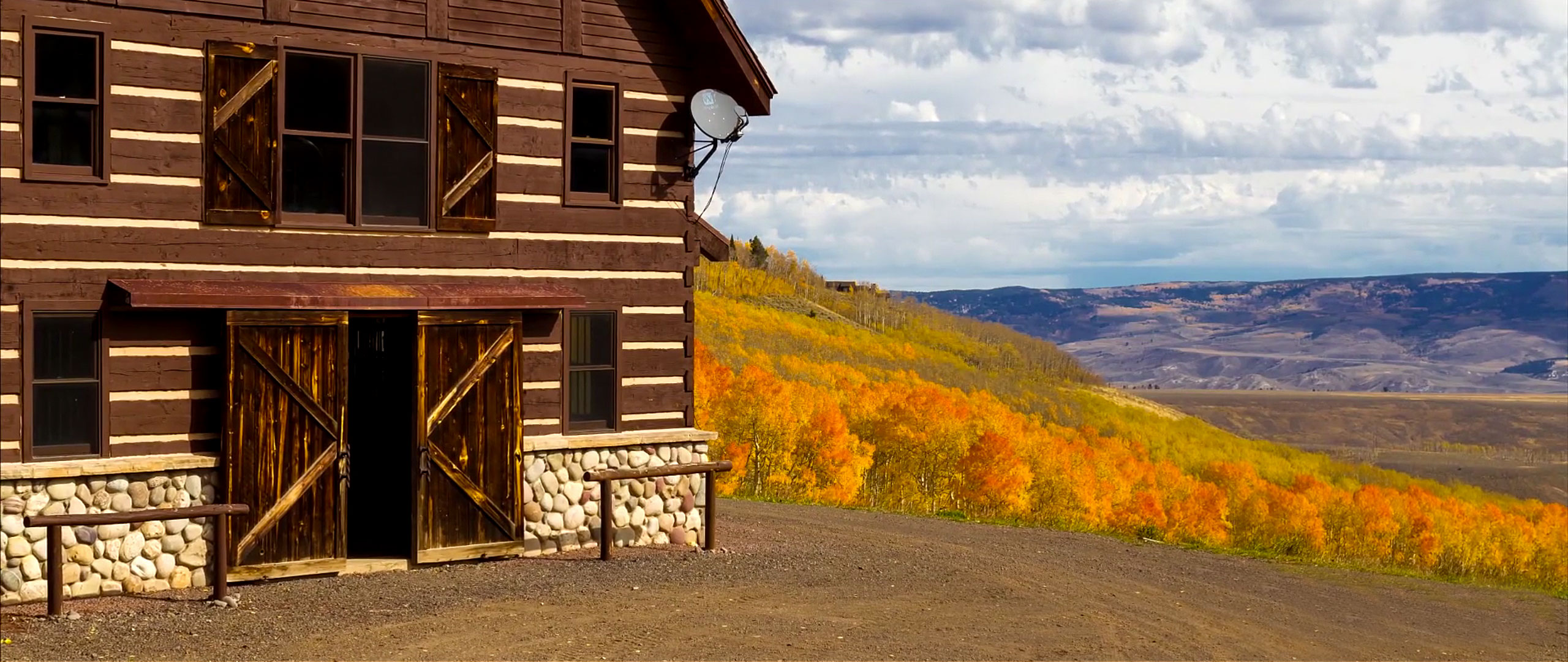 Ranch Headquarters
Heart and Soul Of Our Mountain Ranch Community

The Ranch Headquarters is located on the owner's "common parcel" and is comprised of 53 acres of common property featuring a beautiful horse pasture and pond common area, the owner's Guest Cabin, and a large Barn and Maintenance facility housing the 800 square ft. caretaker apartment, 4 large horse stalls, bathroom, office, tack room, work shop, and a large loft for storage of hay, ATV's, snowmobiles and other items. (The association uses this equipment to facilitate a small cattle operation on the property to maintain an Agricultural Tax Status for lower property taxation).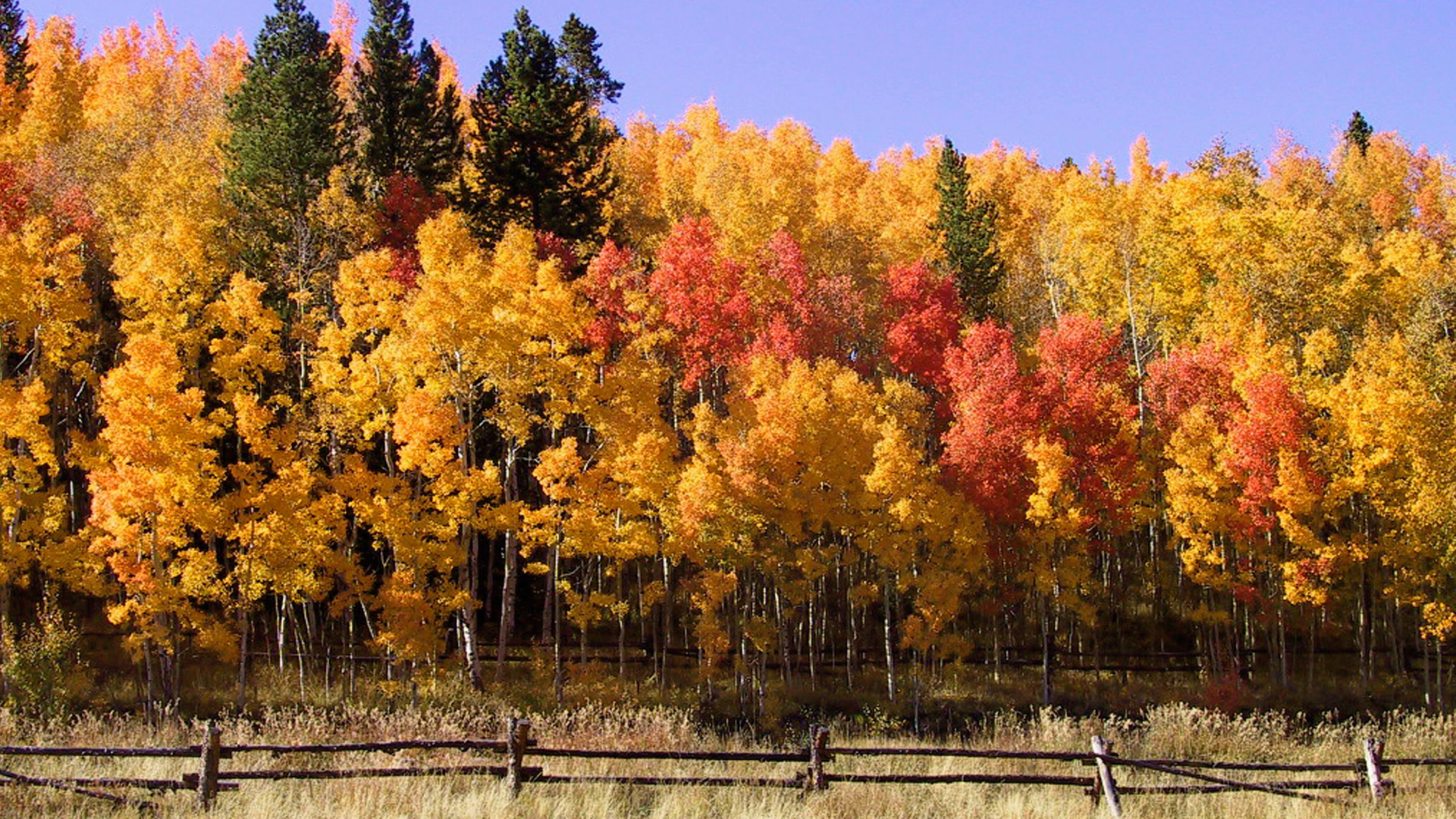 Ranch Manager – Chris Gabriel
Our Caretaker, Concierge and General Jack Of All Trades

Indispensable and central to the value of the shared amenities at RFPM is Chris Gabriel, RFPM's full-time, local, on-site ranch caretaker. Chris lives on and manages the Ranch Headquarters and our common parcel of 54 acres. His services to owners include all ranch facilities, management and maintenance, owner's home maintenance and security (within reason), road and trail maintenance, snow removal and concierge services for the common guest cabin and horse/storage barn. Association membership dues include all of Chris's services and his management of our ranch headquarters, common area pond and pasture, 5,160 square foot hand hewn log barn, horses and horse stalls,  snowmobiles, ATV's, storage, tack room, loft and the caretakers quarters. He also manages the Owner's Guest Cabin and can help organize owner and guest activities as needed.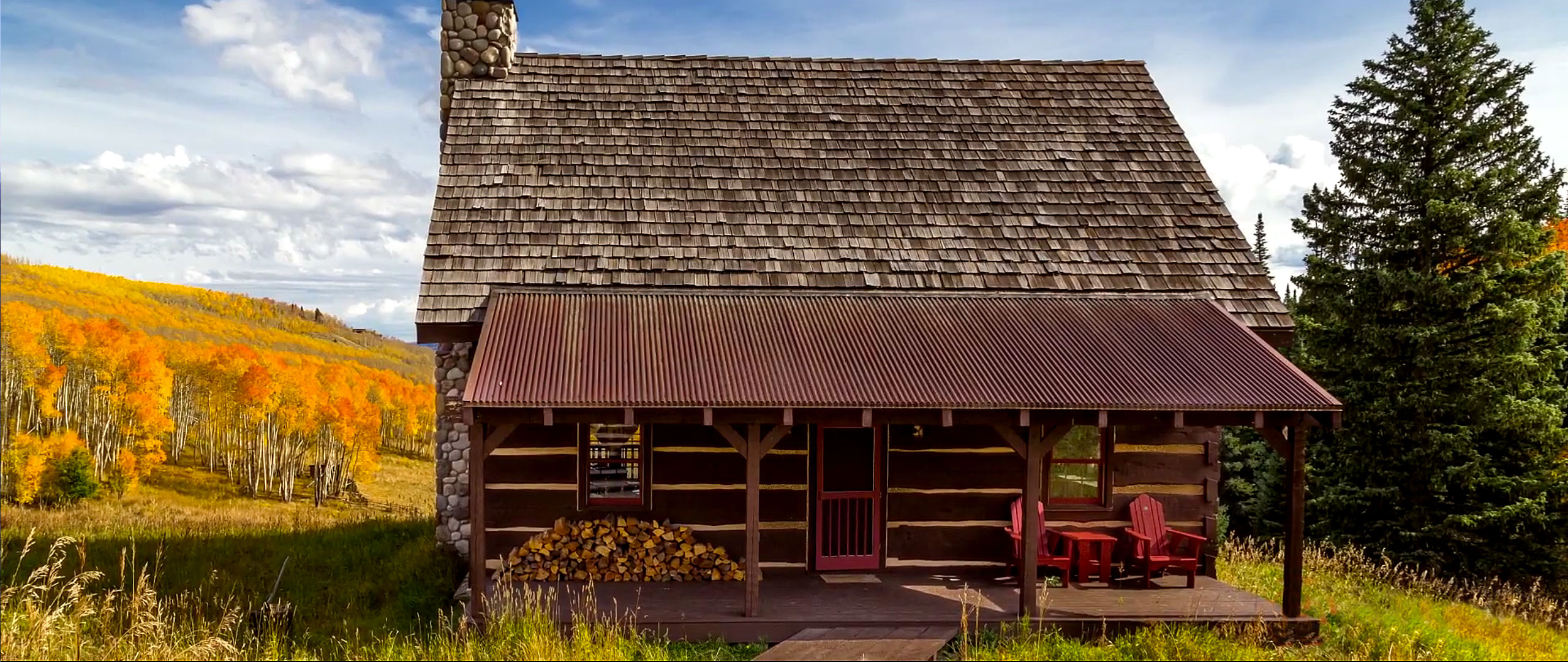 The Owner's Cabin & Guest House
A Beautiful, Well-Appointed Cabin For Owners, Family, Friends and Special Events
A 2,000 square-foot luxury guest cabin is also located at the Ranch Headquarters. It may be reserved and used by all association members for family events like weddings and reunions, as well as providing extra lodging for all owners –  and visiting family and friends.This fully furnished, one bedroom, two bath ranch home features elegant, western-themed interiors, an inviting living area with fireplace,  and a well-equipped gourmet kitchen. Just outside the door are stunning views across the pond, numerous hiking and riding trails and immediate access to ranch headquarters. This cabin is available for use by any owner for a small cleaning fee.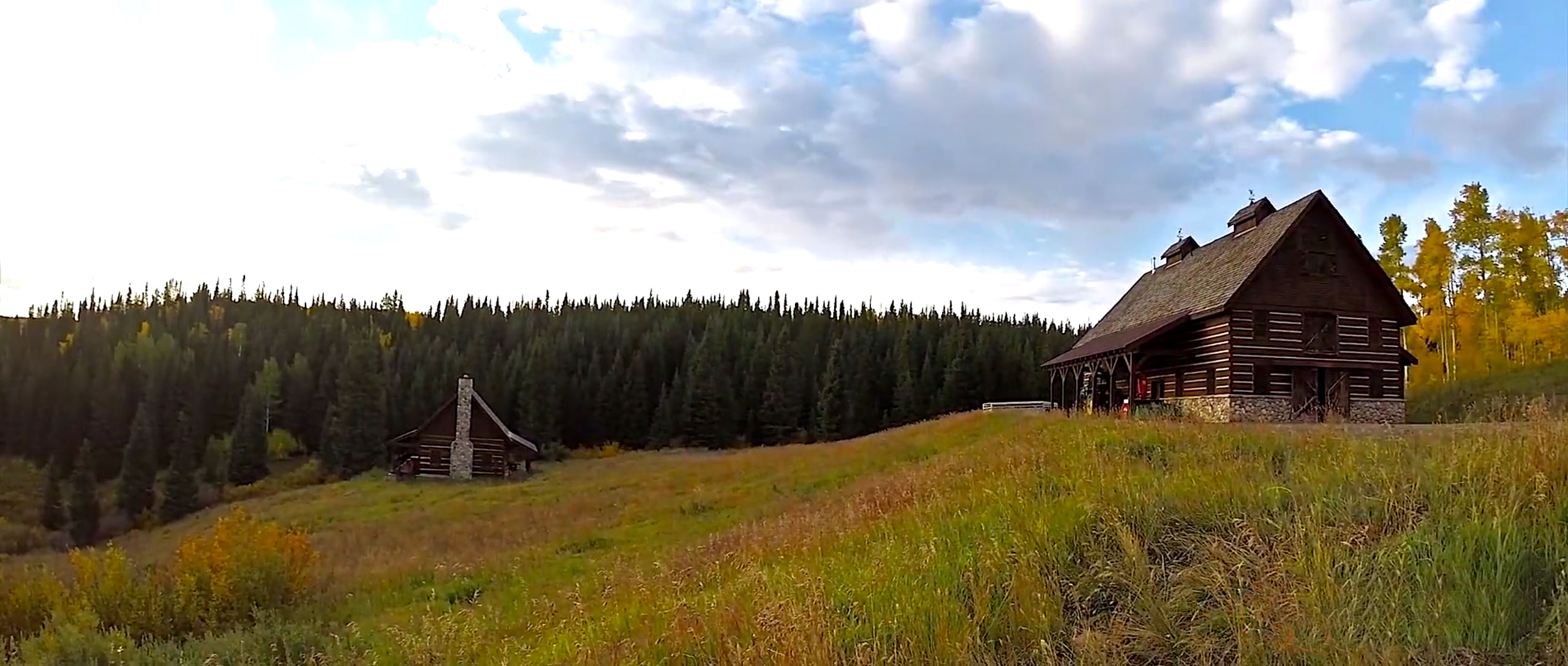 Horses and Equestrian Facilities
Barn, Pond and Pasture

The Ranch Headquarters is the central location for temporary horse and horseback riding services and is designed to be used by owners who prefer to bring – or simply hire – horses for each riding occasion. The ranch barn houses a fully-equipped tack room, hay storage, 4 horse stalls and other equestrian needs. Ranch owners are welcome to use all of the horse facilities and equestrian supplies available through coordination with our ranch manager at Ranch Headquarters.  Chris will assist as needed – and the barn, corral and common pasture is available to all owners. The riding on the ranch and in the surrounding wilderness and natural forest is endless and diverse with only occasional wildlife on the trails. A solid network of horseback trails winds through the property and connects to the National Forest.
Please visit the activities page for more information.
Year Around Access to the Ranches at Five Pines Mesa
Spring Thru Fall
After turning off Colorado State Hwy. 131 you will travel appx. 6 miles on Routt County maintained Roads 3 and 3B before you enter the Ranches at Five Pines Mesa (RFPM). From the Highway 131 turnoff to the Ranch Properties is about a 15-minute drive. The nearly 4 miles of roads within the Ranches are maintained beautifully by the Properties Caretaker who also assists in some road maintenance and removal of fallen trees on a section of the County Road where it has an easement through the Ranches property.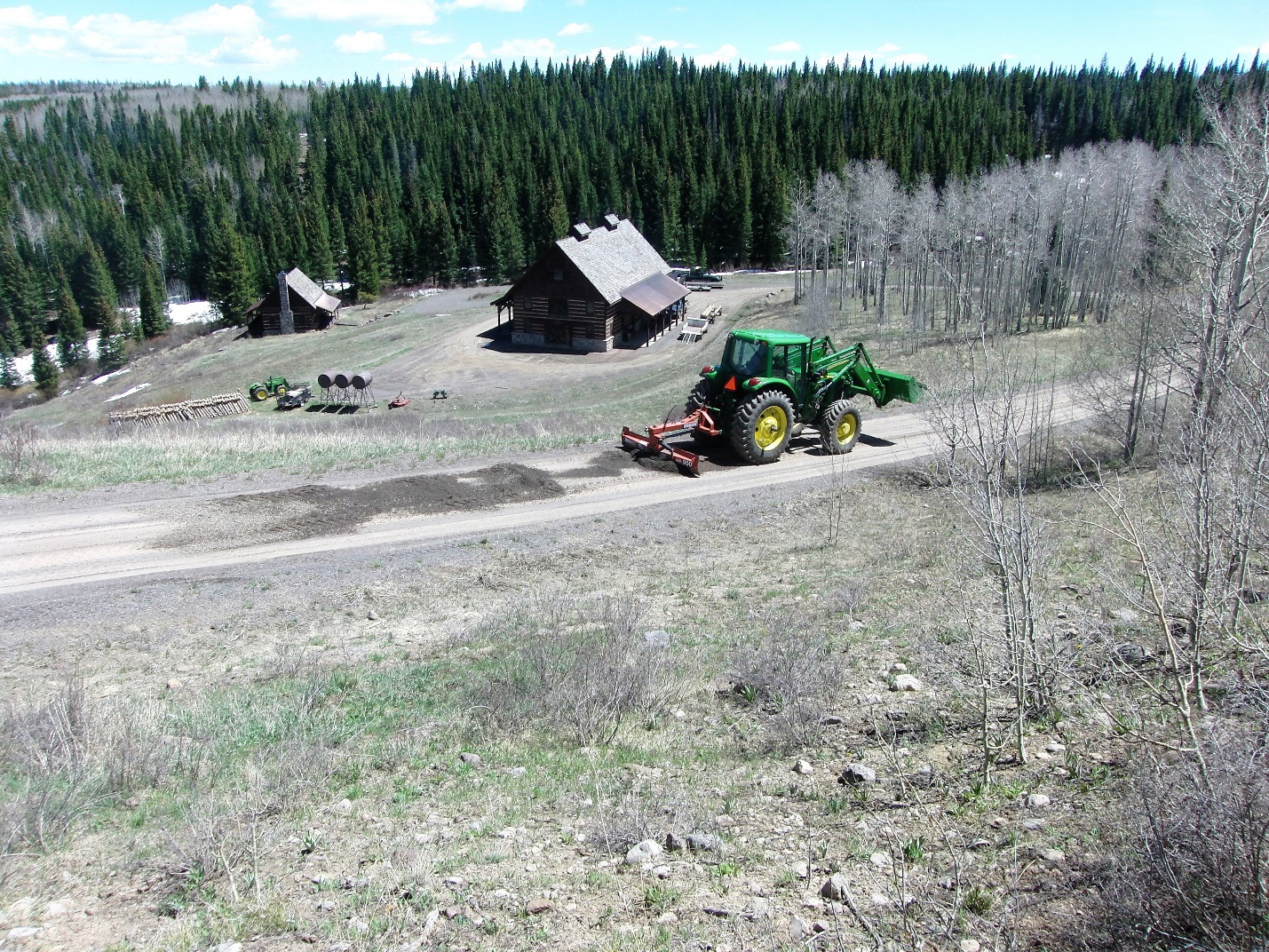 Winter/Spring Snow Removal

Typically, the roads are allowed to be "snowed-in" beginning in December and open again in April. The duration of the roads being closed to normal vehicle access depends on the severity of the winter and owner requests. RFPM owns a large "Fair Manufacturing Snow Blower" capable of removing 7' wide by 3' deep swaths of snow and is attached to the Ranches John Deere 7320 Tractor. This equipment allows us to keep the road open as long as practical and re-open it in the early spring.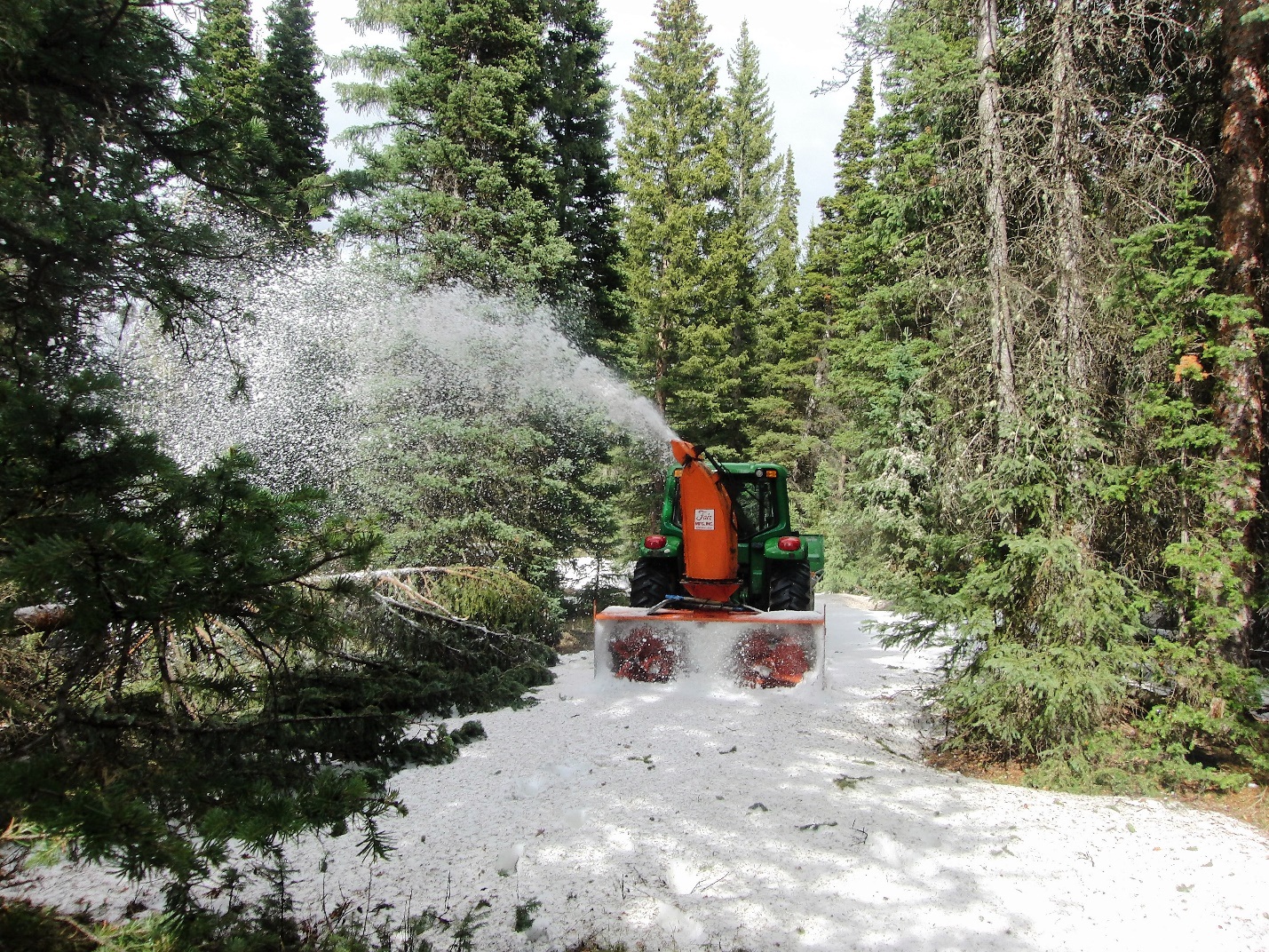 Winter Excursions with Track Vehicle

Beginning in the winter 2017-2018 the Ranches will own and operate a Mattracks Equipped Vehicle that will allow safe, reliable and comfortable access to the properties during the 3 – 3.5 winter months when the road is allowed to be snowed in. These excursions will require advance scheduling with the Ranches Caretaker. This track system has been proven reliable for many years at various ski areas, winter retreats and by outfitters. The Ranches at Five Pines Mesa's Mattracks Equipped Vehicle (MEV) is fully operational as of winter 2017/2018 and provides a thrilling winter experience in the Wilderness of the Flattops. Access to the Ranches has never been more convenient, with all the comforts along with the "call of the wild."