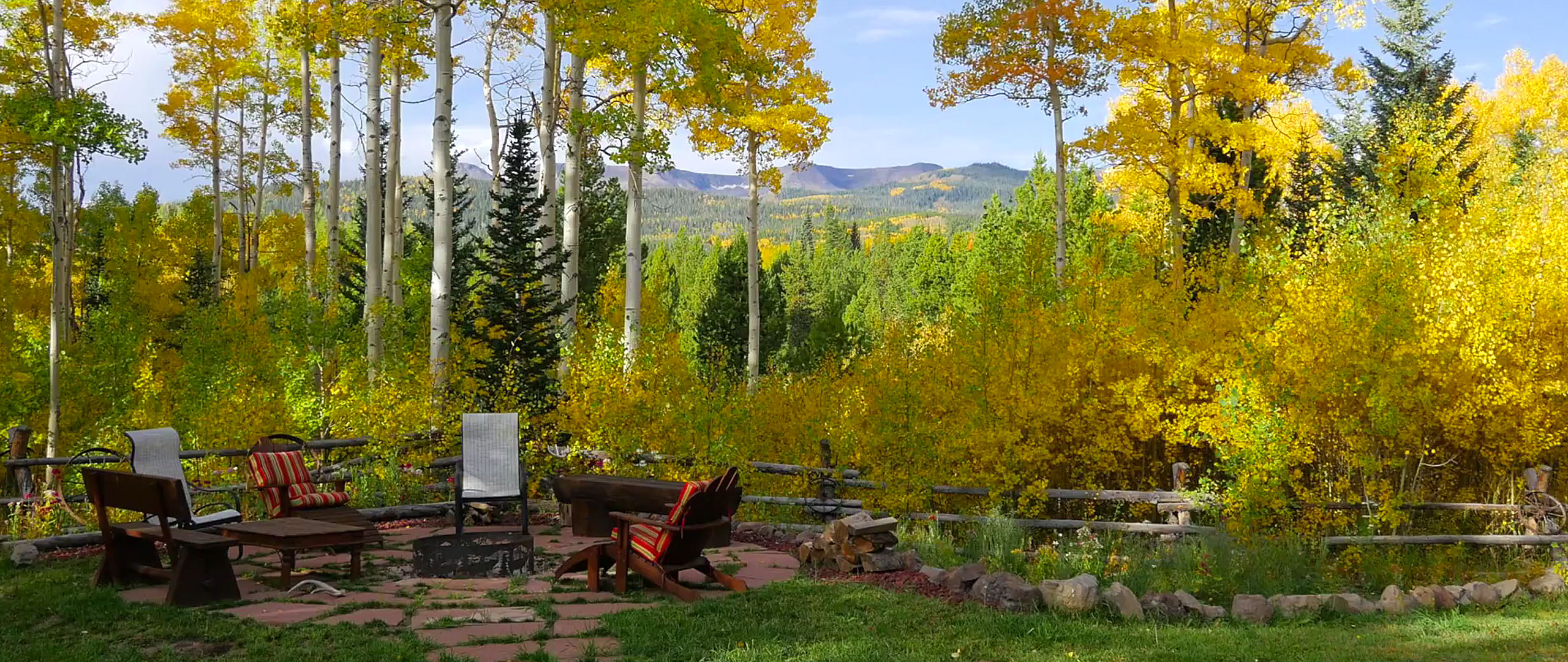 Real Estate
Ranch Estates & Ranch Land Ownership Opportunities
The Ranches At Five Pine Mesa is a very private, gated Colorado Mountain Ranch community comprised of ten individual ranch properties sequestered amid 1,200 acres of high Alpine ranch land, 9 miles from the tiny rural hamlet of Toponos, Colorado. Five of the ten ranch properties can be considered "ranch estates" and have been fully-developed into beautiful mountain ranch homes with guest houses, outbuildings and mature landscaping. There are also 5 ranch "land" properties that have not yet been developed into homes. Each individual ranch owner is a member in an economical and unobtrusive ranch association that supplies the community with an experienced, full-time, on-site ranch manager and caretaker who manages the facilities and lives at the central ranch headquarters. The headquarters is based upon a shared community parcel of 53 acres of land housing a massive, hand-hewn log horse barn with equestrian facilities, tack room and 4 corrals, a horse pasture, and a beautifully appointed guest cabin for owner's use, and a lovely pond for recreation.
Please Note:  We do not have an active real estate staff on site. 
If you are interested in current real estate opportunities, please visit the individual links for each currently listed ranch property below.