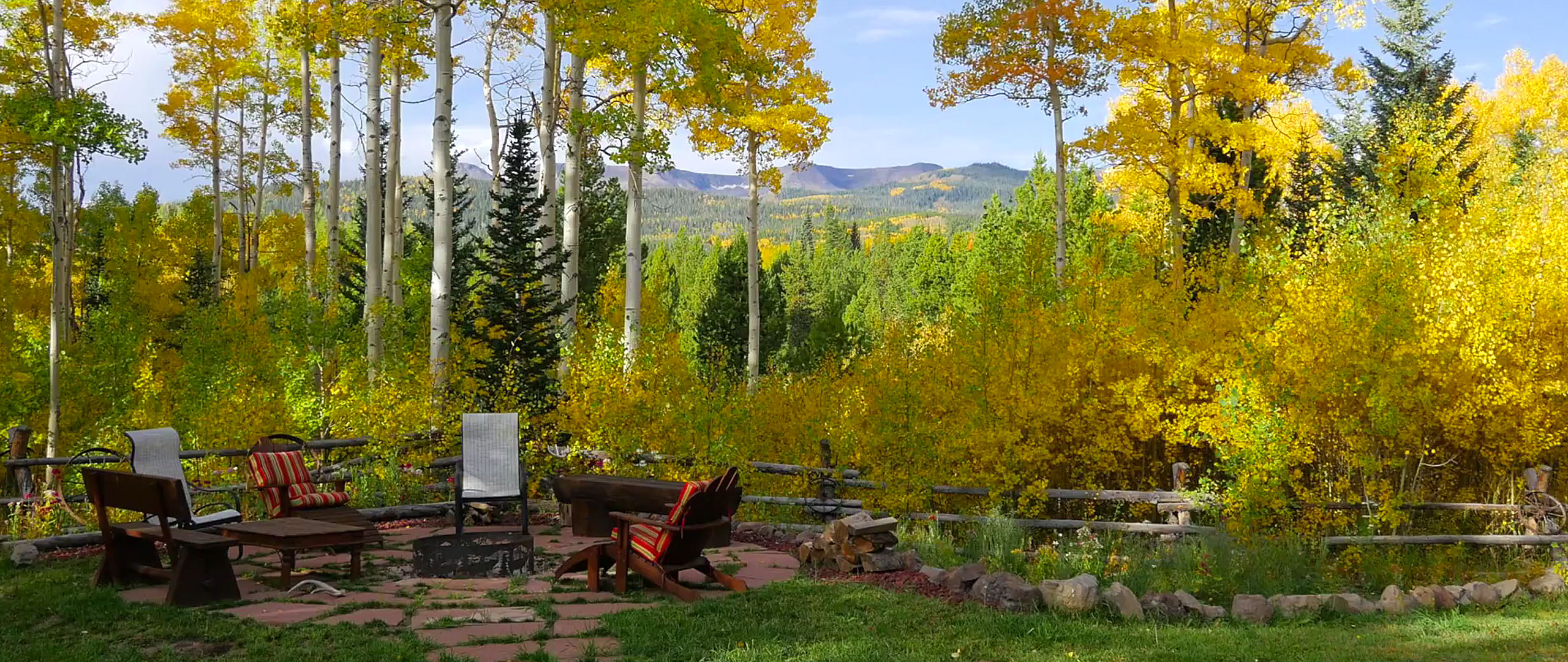 Real Estate
Ranch Estates & Ranch Land Ownership Opportunities

The Ranches At Five Pine Mesa is a very private, gated Colorado Mountain Ranch community comprised of ten individual ranch properties sequestered amid 1,200 acres of high Alpine ranch land, 9 miles from the tiny rural hamlet of Toponos, Colorado. Five of the ten ranch properties can be considered "ranch estates" and have been fully-developed into beautiful mountain ranch homes with guest houses, outbuildings and mature landscaping. There are also 5 ranch "land" properties that have not yet been developed into homes.
Each individual ranch owner is a member in an economical and unobtrusive ranch association that supplies the community with an experienced, full-time, on-site ranch manager and caretaker who manages the facilities and lives at the central ranch headquarters. The headquarters is based upon a shared community parcel of 53 acres of land housing a massive, hand-hewn log horse barn with equestrian facilities, tack room and 4 corrals, a horse pasture, and a beautifully appointed guest cabin for owner's use, and a lovely pond for recreation.
Please Note:  We do not have an active real estate staff on site. 
If you are interested in current real estate opportunities, please visit the individual links for each currently listed ranch property below.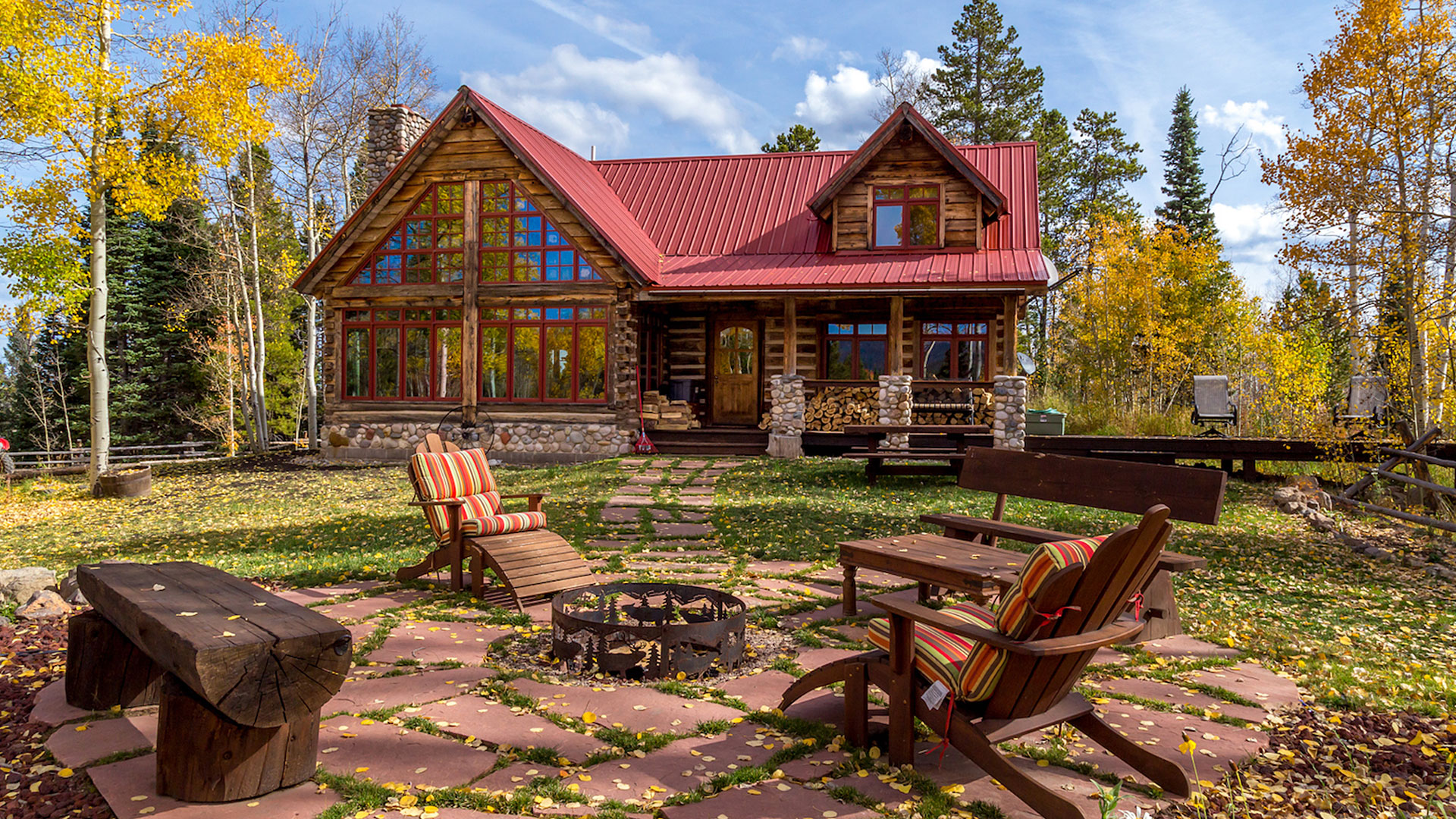 Stage Stop Ranch
A 113 Acre Family Legacy Ranch & Retreat

Stagestop Ranch at Five Pines Mesa includes a beautiful and unique cabin with all the comforts for Colorado living. Hand constructed with reclaimed timbers from the historic "Stagestop" in Toponas, Colorado, this family retreat is a perfect getaway for every generation of your family. Plenty of room to recreate on the pristine alpine 113 acres and the compound includes a custom barn with tasteful guest quarters.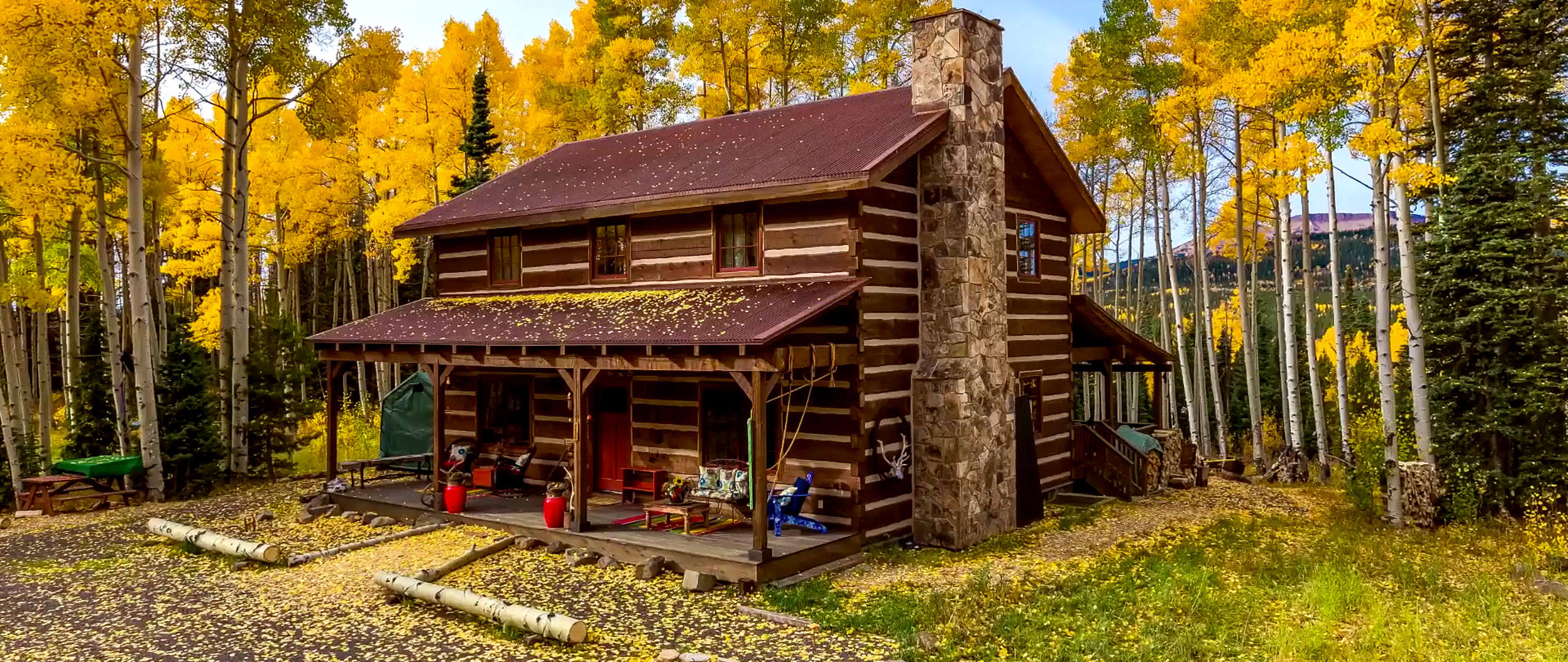 Singing Elk Ranch
A True Rocky Mountain Family Getaway Ranch

Singing Elk Ranch is a pristine high alpine property located in the Upper Yampa River Valley of northwest Colorado. The ranch is situated on an elevated plateau and boasts 360 degree mountain views, offers unlimited recreational opportunities and borders the Routt National Forest. Trails link the ranch to over 1 million acres of National Forest and lead to countless high alpine lakes and landmarks, and the famous Flat Tops Wilderness Area.
Visit Broker Listing For Singing Elk Ranch > 
High Point Ranch

High Point Ranch Offers Agricultural Taxes Only $25/Yr For 60 Acres. Community Cabin Affords Owners Enjoyment Before Building. Location Bordering One Million Acres Of Nat'l Forest. On-site Care Taker Assures Ease OfOwnership, Peace & Quiet, Space, Views And Access To Unlimited Recreation Activities. Build Your Retreat In The Woods And Make Memories Today
VISIT BROKER LISTING FOR High Point Ranch >